Universal Current Operated Switches, Solid State Status Sensor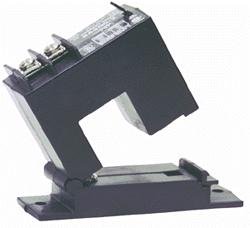 The SC250 is our most flexible Current Operated Solid State Status Sensor. It monitors from 1 to 150 Amperes and switches up to 135 volts AC or DC. Internal circuits are totally powered by induction from the line being monitored.
Design enhancements offer zero off-state leakage in the solid state relay output while switching both AC and DC circuits. The contact is not polarity sensitive, simplifying wiring.